If you are interested in any applying for any of the positions mentioned above, arrange a candidate interview using the scheduling tool on the right side of this page.
At Burnt Toast Labs Inc. we aspire to excellence in engineering.  We believe in quality over quantity.  We commit to work only when we know we can provide the best possible product or service for the price.  You will have peace of mind knowing that your problem has our full attention.
We believe in the talented over the uninspired.  Talented engineers with a passion for the discipline can do great things for less.  A love for one's work begets pride in one's work resulting in maximum benefit for the customer.  Not only can you expect great work products from us, but they will be delivered with the enthusiasm of someone who loves what they do.
We believe in innovation over mediocrity.  Our world is constantly changing.  Technology continues to advance at an exponential rate.  It's important to take advantage of new concepts while not forgetting the best practices that are time tested and proven to work.  You can count on us to apply the most applicable technology to your problem without compromising on engineering rigor.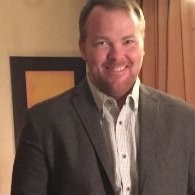 Mr. Mitchell is a professional that has a proven record in leading dynamic teams to reach a common goal. His experience as a Leader and Manager in the United States Air Force has lead to several awards, while his formal technical training on IT, Telecommunication, Aircraft systems, and Specialized systems has lead to successful execution of AF missions. With this success he has branched into business, and coupled with higher education in business management, he has lead ELAD-SI, LLC to achieve a 100% growth in the Intelligence Community and Department of Defense. By cultivating corporate relationships, he has made ELAD-SI, LLC into a million-dollar company in the first year of emerging into the IC spaces. To continue growth, ELAD-SI, LLC has expanded into Managed IT Services for Non-Profits. This expansion has lead to the capture of a contract with Virginia Tech ARC.
Burnt Toast Labs has two divisions; commercial and federal. Each division supports the other using a common technology stack that can consequently support multiple markets. The majority of Burnt Toast Labs clients are government organizations in space and human intelligence arena.
Space includes satellites, ground stations, and radar applications for the federal government.  The focus is largely on space systems for the US government and missile development manufacturers. Their short term strategy is to branch into rockets and robotics.  This does not necessarily mean that they will "build" rockets but that they would be a valued partner that enables resulting launches through automation, robotics, analytics, and of course, machine learning.   
Human intelligence (HUMINT) is intelligence gathered by means of interpersonal contact, as opposed to the more technical intelligence gathering disciplines such as signals intelligence, imagery intelligence and measurement and signature intelligence. Burnt Toast Labs uses data science to enhance the data sets discovered in these areas. This helps the US government intelligence units work smarter and more effectively. 
Within these arenas the are involved in software development, systems engineering, program management, IT support and integration and testing. Toggle all of those topics below for more detail.
Distributed Computing and Concurrency
Software Architecture
Object Oriented Analysis and Design, UML
Automated Unit and Integration Testing
Agile Methods
Continuous Integration
Full support of the Software Development Life Cycle
Requirements capture, analysis, and management
System and Software Specifications, SYSML
Trade Studies, Feasibility Studies
Risk Management
Full Life-Cycle management
System Administration
Database Administration
NoSQL and Distributed Computing
Security
Virtualization
Storage
Networking
Test Plans and Procedures
Complete Test Automation
Integration Defect Capture, Analysis, and Resolution
Information Assurance
Production Acceptance Tests
User Acceptance Tests
Burnt Toast Labs scores well above the expectations of tech pros on 5 key employer attributes.